Paralysis is one of the worst injures our Maryland car accident attorneys handle.  A recent Jury Verdict Research report confirms what you would to find about personal injury verdicts for paralysis: younger plaintiffs receive higher verdicts and settlements. Plaintiffs 17-years-old and under receive a median verdict in personal injury cases of $15,500,000.
Plaintiffs 50 years-old and older receive $3,358,428. The average paralysis verdict is $13,854,992; the median paralysis verdict is $6,935,774. Approximately 65% of paralysis patients come from motor vehicle accidents, medical malpractice, or product liability cases.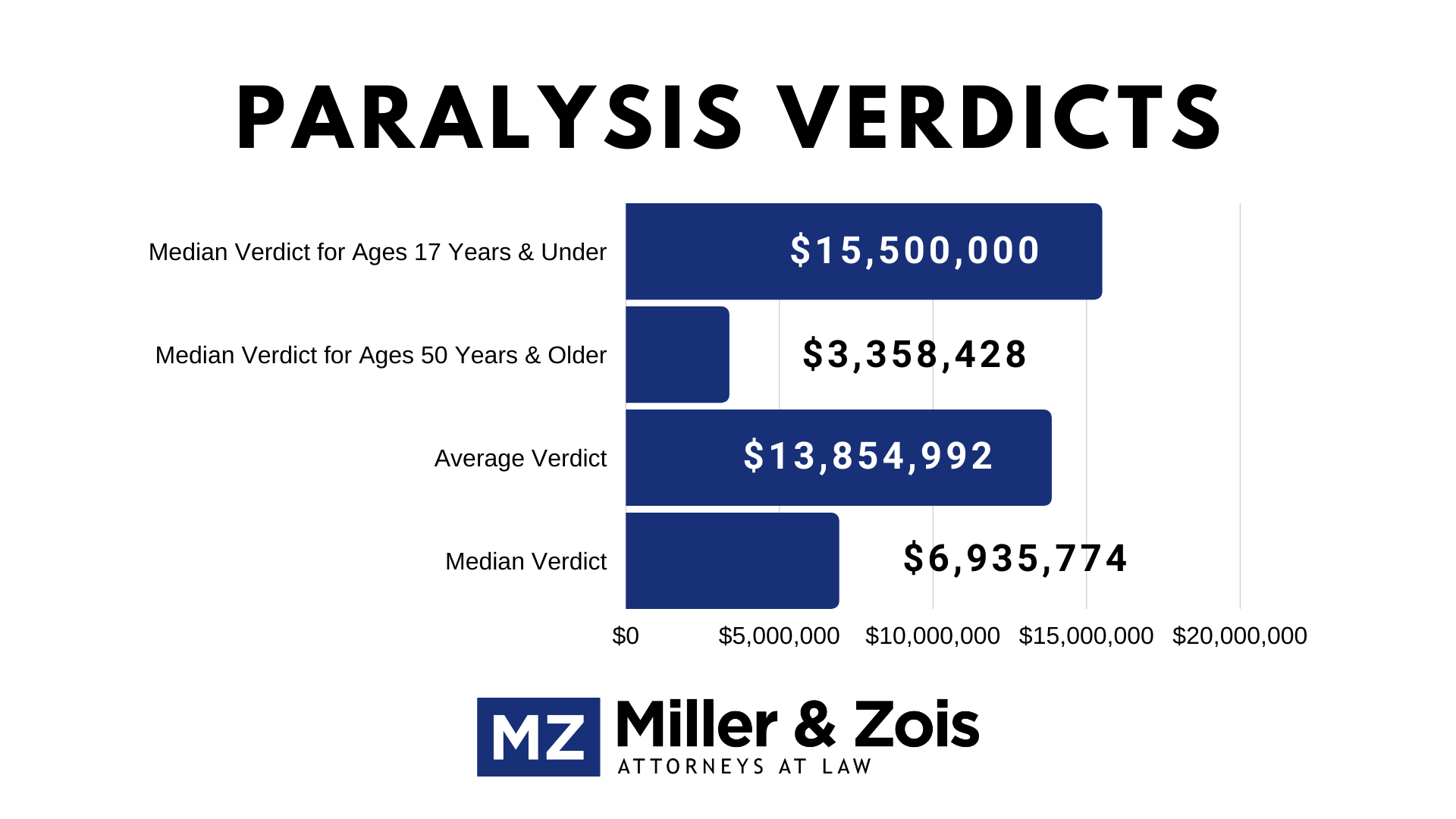 Are these big numbers?  They are.  But, really, it is never "fair" compensation in these cases.  No paralyzed client ever puts money in their pocket from a settlement or verdict and feels like justice has been done.  Because there is no amount of money that can make things right.  You just hope to get enough compensation to make your life and the lives of the people you love a bit easier.