Over a million people who lived or worked at Marine Corps Base Camp Lejeune in North Carolina were exposed to dangerously high levels of toxic chemicals in the water supply at the base. The contaminated water at Camp Lejeune lasted from 1953 to 1987. Congress passed a new federal law giving victims of Camp Lejeune water contamination the right to sue the government and get compensation.
The mass tort lawyers at Miller & Zois are currently accepting Camp Lejeune cases from victims who lived or worked at Camp Lejeune prior to 1987 and were later diagnosed with cancer or another serious health condition.
Toxic Water at Camp Lejeune
Camp Lejeune is big Marine Corps training facility and base that covers around 250 square miles in Onslow County, North Carolina. Camp Lejeune is the headquarters and base of operations for the II Marine Expeditionary Force and several other Marine Corps commands. Lejeune accommodates on base population of over 50,000 with barracks, family housing, schools, a hospital, other facilities.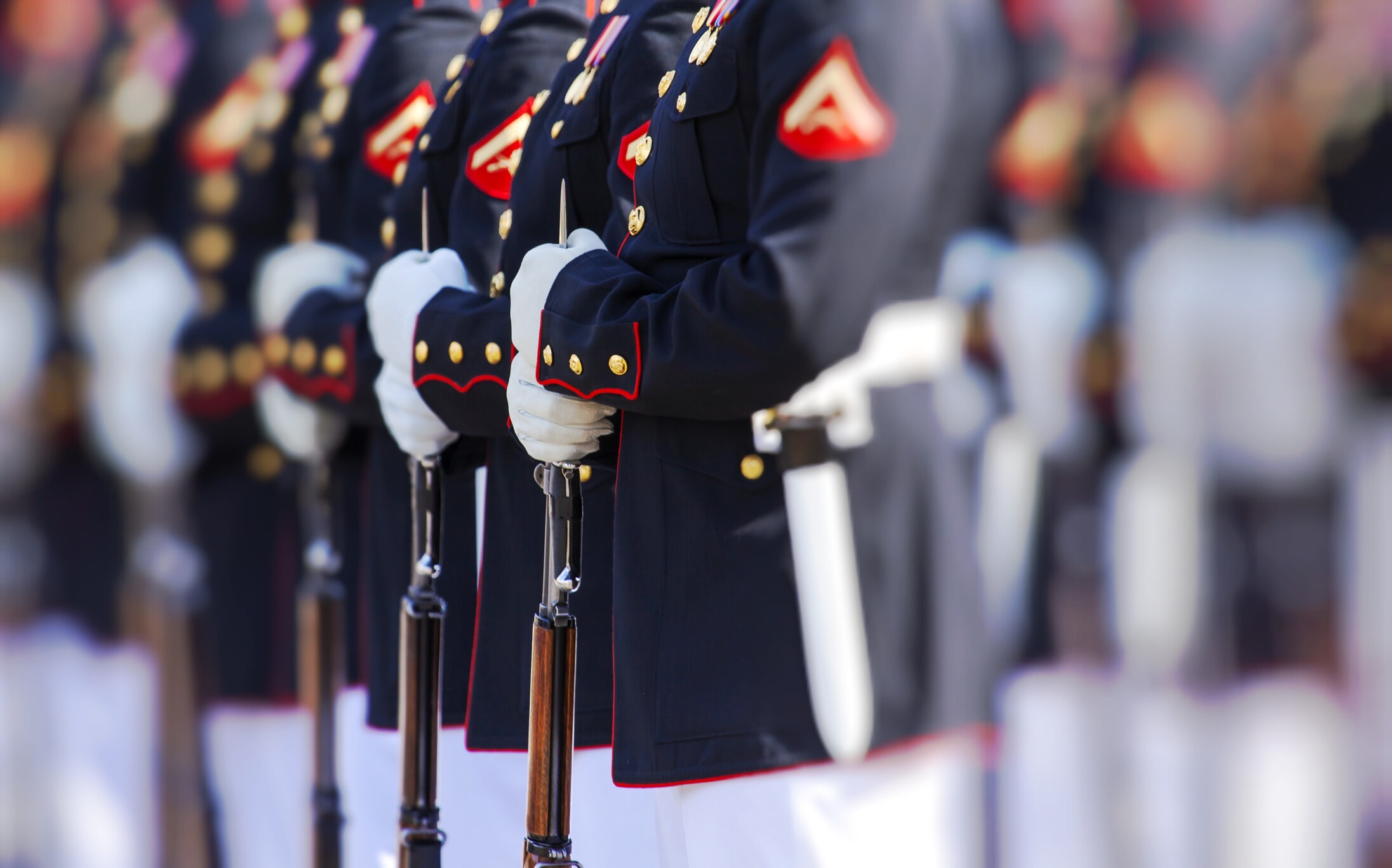 Camp Lejeune has its own independent water supply system much like a small town. In the 1980s, it was discovered that the water supply at Lejeune was heavily contaminated. The drinking water at Camp Lejeune was found to contain toxic, carcinogenic chemicals at levels that were thousands of times above the maximum safe limits for potable water.
It has now been established that the contamination of the water at Camp Lejeune began in August 1953 and ended in December 1987. During that 34 year time frame, an estimated 1.1 million people were exposed to the contaminated water for a period of at least 1 month.
Chemicals in the Water at Camp Lejeune
Two specific chemicals were primarily the cause of the contaminated water at Camp Lejeune: perchloroethylene (PCE) and trichloroethylene (TCE). These chemicals are known as chlorinated solvents. Both PCE and TCE were found at extremely high levels in several water treatment plants at Lejeune including the Hadnot Point treatment plant and the Tarawa Terrace water plant.
The contamination in the Hadnot Point water treatment facility primarily involved TCE. TCE was commonly used by the U.S. military as a solvent and degreaser for cleaning of large metal weapons and equipment. TCE is also used to make refrigerants. The maximum safe level for TCE in drinking water is 5 parts per billion (ppb). The Hadnot Point water plant had TCE levels that were as high as 1,400 ppb.
The primary contaminant in the Tarawa Terrace water treatment plant was PCE. PCE is a solvent used in the commercial dry-cleaning industry. The PCE in the Tarawa Terrace plant was traced back to improper dumping by a nearby dry-cleaning business. PCE in the Tarawa Terrace plant was found at several hundreds times above the maximum safe level of 5 ppb.
Camp Lejeune Water Caused Cancer, Birth Defects and Other Health Conditions
A number of public health studies, including a series of long-term studies by the Agency for Toxic Substances and Disease Registry (ATSDR), have conclusively established that the contaminated water at Camp Lejeune caused cancer and many other types of health conditions. The following cancers and health conditions have been specifically linked to the toxic Camp Lejeune water:
There is also evidence showing that the toxic water supply at Camp Lejeune caused birth defects. A study by the ATSDR showed that the rate of birth defects (specifically neural tube defects such as spina bifida) in pregnant women who lived or worked at Camp Lejeune during the contamination period were significantly higher compared to a control group.
New Law Allows Camp Lejeune Victims to Get Compensation
For years, the victims of the Camp Lejeune water contamination were prevented from getting compensation for their injuries due to a strict statute of repose law in North Carolina. In August 2022, however, Congress addressed this injustice with the passage of the Camp Lejeune Justice Act ("CLJA") which was part of the larger  Honoring Our Pact Act.
Who is Eligible to Bring a Camp Lejeune Lawsuit?
The CLJA sets forth very broad requirements for determining who is eligible to bring a Camp Lejeune lawsuit. Under the CLJA, anyone who lived or worked at Camp Lejeune (or was "otherwise exposed" to the toxic water) between August 1953 and December 1987 will be eligible to file suit. If the individual who lived or worked at Lejeune has already passed away, the personal representative of their estate is eligible to bring a wrongful death claim on their behalf.
Settlement Compensation for Camp Lejeune Lawsuits
Our lawyers believe that successful Camp Lejeune cases will have a settlement value range between $300,000 to $2 million. The potential settlement value of Camp Lejeune cases will depend on a number of factors.
The most significant factor that will impact the settlement value of a Camp Lejeune claim will be the type of cancer or health condition that the plaintiff is alleging. The most dangerous and less treatable types of cancer will have a higher settlement value. Cases involving cancer types that have been specifically linked to the Camp Lejeune water in public health studies or by the VA will also have a higher settlement value.
Contact Our Camp Lejeune Attorneys Today
Contact our Camp Lejeune attorneys today for a free consultation at 800-553-8082. Our attorneys only get paid if you do.